Rely on the Gutter Experts
Nobody understands the science of building better than . Properly installed gutters are critical to control water and keep your home from being damaged. Read our gutter FAQS below and get informed.
How long will it take to get a free onsite estimate?
Ordinarily, only one to two days, but we will call you much sooner!
My spouse and I work during the day, do I have to be home for an estimate?
No, you don't have to be home. Naturally, we would prefer that you be home so we can answer any questions you might have. Many of our customers, however, have purchased rain gutter systems from us and have never seen our estimators or installation people!
How long will it take for the work to be completed?
Unless you have a very large or complex house, we will have your work completed in one day.
Why do I need gutters?
A rain gutter (also known as eaves trough, eaves channel guttering or simply as a gutter) is a narrow channel, or trough, forming the component of a roof system which collects and diverts rainwater shed by the roof.
A rain gutter may be a:
Roof integral trough along the lower edge of the roof slope which is fashioned from the roof covering and flashing materials.
Discrete trough of metal, or other material that is suspended beyond the roof edge and below the projected slope of the roof.
Wall integral structure beneath the roof edge, traditionally constructed of masonry, fashioned as the crowning element of a wall.
The main purpose of a rain gutter is to protect a building's foundation by channeling water away from its base.
They also help to reduce erosion, prevent leaks in basements and crawlspaces, protect painted surfaces by reducing exposure to water, and provide a means to collect rainwater for later use.
Aren't all rain gutters the same?
The answer is NO.

All rain gutters do the same job. They catch the rain water that falls from your roof, then contain and control this water to the ground.

However, rain gutters come in all shapes, sizes, materials, colors and quality. Some are pre-formed and joined together with connectors (such as the gutters you buy at your local lumber yard), and some are custom made specifically for your home (seamless).

Because the seamless type of rain gutter is custom made, the material used, the various component parts, the layout plan, the installation, and the quality of workmanship will not be consistent from company to company.
What is the best kind of rain gutter?
There is no "best gutter". There is the best gutter for the job. As with most products, there are strong points and weak points in the various rain gutter systems. Putting up a rain gutter in an environment that it's not well suited for, is a waste of time and money.

For most homeowners, seamless aluminum (continuous aluminum) rain gutter will give you the most bang for the buck. It's available in about 20 colors and Aluminum coil usually comes painted from the factory.

Seamless Copper is considered the top of the line. It can last for hundreds of years. Copper carries a certain "status". It is, of course, more expensive. Although copper doesn't take paint well, few people who buy copper actually want it painted. Copper will oxidize and the oxidation is turquoise. This is similar to rust on steel, except it is not caused by the metal breaking down (corrosion). The resulting "patina" finish is a very sought after look. This turquoise marbling adds texture, color, and a richness to copper that is unequaled by any other metal. But like rust it can stain. If you live in an area that has a heavy marine layer, be aware that you may experience some staining from the condensation that drips off the copper gutter.
What is the best Leaf Screen?
This is one of the most often asked, and most controversial questions in our industry. Again, I'll state "there is no best leaf screen, only the best one for your job, budget, and appeal". There are three ways to keep leaves, debris, and other objects from clogging gutters. These are leave strainers, leaf screens, and solid gutter covers.

Leaf Strainers are screens or devices put over the hole to the downspout. If you can keep the hole from being blocked, the gutter will not overflow. However, this is not a substitute for frequent gutter cleaning.

Leaf Screens do just that, they screen out leaves. They are made of heavy wire mesh and when placed on the gutter, will let water in and block the leaves. However, they will let in dirt and smaller debris. Therefore, gutters still have to be cleaned, but not as often as gutters without leaf screens.

Gutter Covers (Gutter Guard™) are solid metal covers that fit over the gutter in such a way that they actually separate the debris from the roof water. They work on the principal of surface adhesion. That's to say that water will stay attached to metal even when the surface changes angles. That's where the debris separates from the roof water. It's fascinating to watch, and it's very effective in preventing debris from entering the gutter.

In deciding which one is best, you need to consider several things. How bad is the problem, how much will it cost, what will it look like, how often will I need to clean the gutters, and how effective is it for my situation? This is where the expertise of a local, reputable, and experience rain gutter contractor is invaluable. Deal with a contractor who offers a variety of products. Do your homework and ask a lot of questions.
When should I replace my gutters?
If you have steel or vinyl gutters, you will need to replace them eventually. How you tolerate maintenance on you home will determine when you should replace the gutter.

If you're the kind of person who doesn't want to be bothered with the time and money repairs demand, you should replace your gutters at the first signs of rust. Rust will often show up as little orange speckles that show through the paint, rusty colored stains at the end of the downspouts, or at gutter seams that are separated and leaking. Gutters rust from the inside out. When they begin to show rusting on the outside, the inside is rusting through. Often, however, because of standing water, the gutter may need to be repaired in just one or two areas.

If you're handy and don't mind a few hours working on a ladder, you can repair the gutter yourself, and avoid replacing it for years. Keep in mind that just like a worn suit, you can't keep patching it forever. You may want to repair them for the rainy season, and plan on having them professionally replaced during the off season, when gutters are usually on sale.
How do I choose a Rain Gutter Contractor?
As with any profession, there are people at the top of the ladder, at the bottom of the ladder, and some who can't even find the ladder.
Rain Gutter Contractors are no different.
Because rain gutters are not a large investment, homeowners often put to little thought into purchasing them. They take the first bid they get, or worse, take the lowest.
If you have never purchased rain gutters, do a little homework. Talk to your friends and neighbors and find out what kind they have and if they're satisfied with their choice in rain gutter. Were they happy with the contractor? Talk to people who have had their rain gutters on for years, then find out who the contractor was.
If you live in a new area, ask your builder.
If you use the yellow pages or Internet, talk with several rain gutter contractors.
Consider selecting those contractors who have been in business the longest, and have solid reputations. These are the ones that usually do it right.
Be cautious when a company claims "20 years experience" and a 24 year old "owner" shows up.
Some contractors will advertise "I'll beat anybody's price!" (What they don't tell you is that they will cut every corner to do it).
Ask for references, talk with past customers who have had their gutters on for at least five years.
Ask for trade affiliations, copies of their liability insurance, workers compensation insurance, business license, and contractors license.
Check with your Better Business Bureau and your Department of Consumer Affairs, Contractor License Board.
You will rarely offend a legitimate contractor by asking these questions and asking for copies of insurance certificates.
Keep this in mind, if a contractor cuts corners by not carrying insurance and proper licenses, he won't hesitate to cut corners on the quality of your job.
Fly-by-Night companies give the industry a bad name. We all want to see them out of business!
How much do you charge to install new gutters?
We really cannot tell you how much it will cost to install new gutters on your house, you will have to schedule a free estimate, at the end of your estimate you will know exactly the cost of all the materials needed and the labor, estimates will take less than an hour to complete
I just need to replace one small piece of gutter, can I hire your services?
Absolutely! No job is too small or too big for us. We strive to give you the best service you deserve, therefore, we do not discriminate against small jobs, we install from one or two pieces of gutters to whole apartment complexes or an entire subdivision!
Will you haul off my old gutters?
Absolutely, after the job is completed our organized crews clean the work area so not to leave a mess for our customer. The gutters and downspouts that were removed from your house are neatly loaded in the truck and discarded of properly. We believe that you should not see anything of our work but the clean lines of your new seamless gutters when we are finished.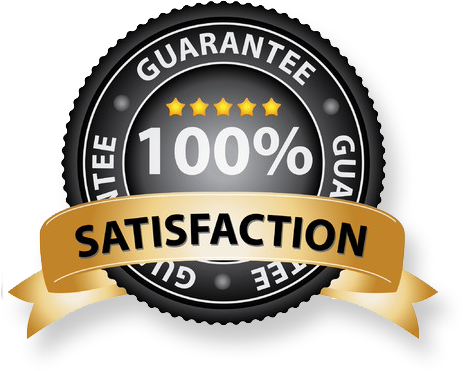 Constant Owner interaction means no project manager or multiple people trying to make decisions.
The highest quality products and with many small details that often go unnoticed by other contractors, let's take your gutter project to the next level.
Quality Control. The owner is hands on throughout the project, if any problems or issues arise they can be dealt with immediately.
Nonstop communication - The key to the success of your project is good communication. And, a big part of communication is listening. From the beginning of a project to its end, our company places a high priority on listening - to you, your needs and wishes.
Warranty - We have the best warranties in the business.
"Everything is designed, but some things are designed well."